After many years without looking his collections parade, Adolfo Domínguez has returned to the catwalks. They has done so using the new Optim frames collection as an accessory in many of the proposed outfits.
It was a very special parade and not only because of its return (without parading) after 8 years of absence, but because they chose 60 non-professional models of all ages and sizes for the occasion. People who volunteered to wear the autumn-winter 2019 collection, our sunglasses and who were chosen through an open audition on social networks. Adriana Domínguez, the CEO and daughter of the Galician designer, said that with this parade, a message about "real beauty and people with their imperfect beauty" was launched. Under the artistic direction of Tiziana Domínguez, the brand seeks to demarcate from all the imposed rules and make an inclusive, timeless bet that breaks with any aesthetic barrier.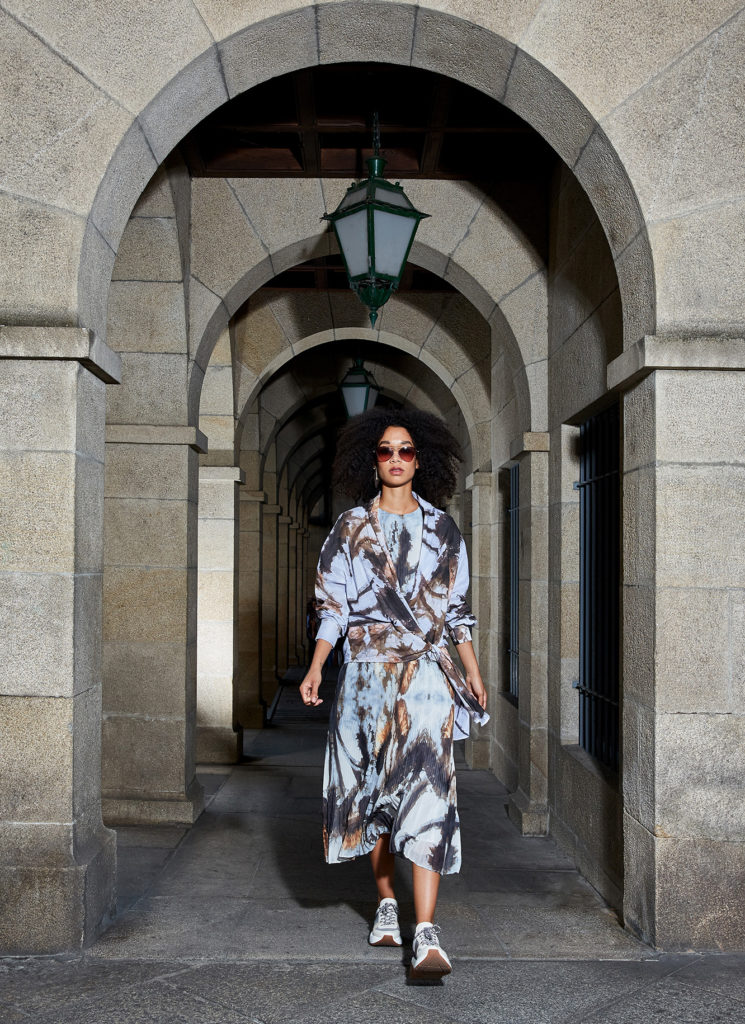 This initiative involves a return to the origins for the brand and recover its "Galician essence", as Adriana Domínguez commented. An essence that saw its first dyes in the 'Galicia' collection (spring-summer 2019) and that now affects the importance of the origins offering for this autumn-winter a timeless and quality proposal very faithful to the brand.
Optim and Adolfo Domínguez share a common denominator: both have a family origin that endures over time. This and other factors make this collaboration something very special. A collaboration that strengthens ties in each new collection. The brand relies on our collections, believes in its potential and feels 100% aligned with its textile collections. And the truth is that it is not for less, since the Design department has done a great job creating a collection of 18 models (6 women, 12 men) that transmits the sobriety, harmony and elegance characteristic of the brand. You can read more about the collection in this link:
Here you can see the full video of the parade that the brand uploaded to its own YouTube channel: