The path to a fulfilling life involves plenty of intense looks, curious gazes that search for those hidden bits of joy. Yet Buddha said, that the path to happiness does not exist, because happiness is the journey itself. The wisest of the Buddhist firmly believed this even though in his times, spectacles had not yet been invented to see life much more clearly.
The 17 new models of Mr. Wonderful's collection have been brought to life to make it easier and more fun to any of those whose eyes relentlessly search for their own happiness. To each, their own definition of happy: this concept is unique, personal and non-transferrable, which means everyone has a few elements in their lives which they base their happiness and fulfilment on. This fall, the pieces proposed are in a widely varied chromatic palette, with intense, optimistic colours and soft shapes that flow beautifully to allow every moment to be lived intensely.
Happiness grows slow but steady at the rhythm of a simple life and, for this to happen, we require glasses that allow us to see the good side of things and frames that project the best version of ourselves.
This way, we welcome happiness with open arms.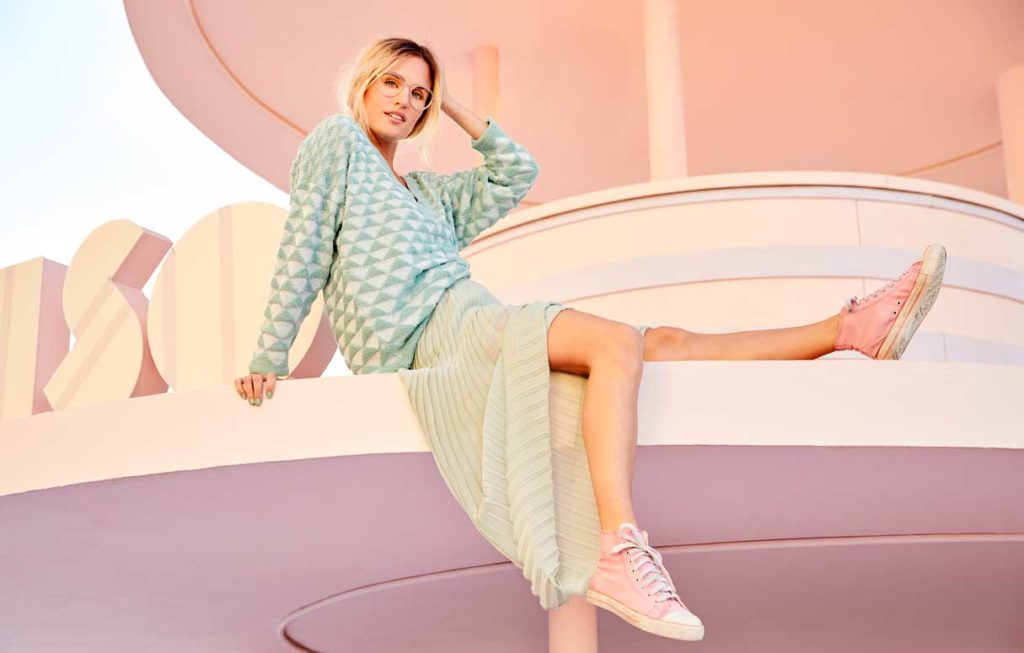 SHAPES
When it comes to Mr. Wonderful's frames, comfort and every-day use are above all else. For that reason, on a structural level, the collection proposes rectangular and round shapes but always in their softest forms. A touch of some more polygonal lines can be found in some pieces and cat-eye shapes are the most daring of them all.
COLOURS
The pastel tones of Mr. Wonderful create a visual cohesion all throughout the collection and are incorporated, this new season, with a new intensity to them.
Pinks, blues and greens gain presence while also incorporating trendier, less used tones like the very popular burgundy shade.
THREE STYLES
WONDER
The branch that includes 9 models and targets mass market, the majority of the public. Modern yet somewhat conventional shapes in which the colour is the main attraction and the feature that fives each frame Mr. Wonderful's very own personality.
STREET
The current trend in its most Wonderful side. 6 models in which acetate and metal are (mostly) mixed to create a playful combination of shapes and materials, following the brand's style. In the Street pieces, round frames are most usual, and some polygons make their appearance on the top parts to break the monotony of a circular rim. Double bridges persist and flat metal in two shades gives some models a tonal contrast which imitates a lamination.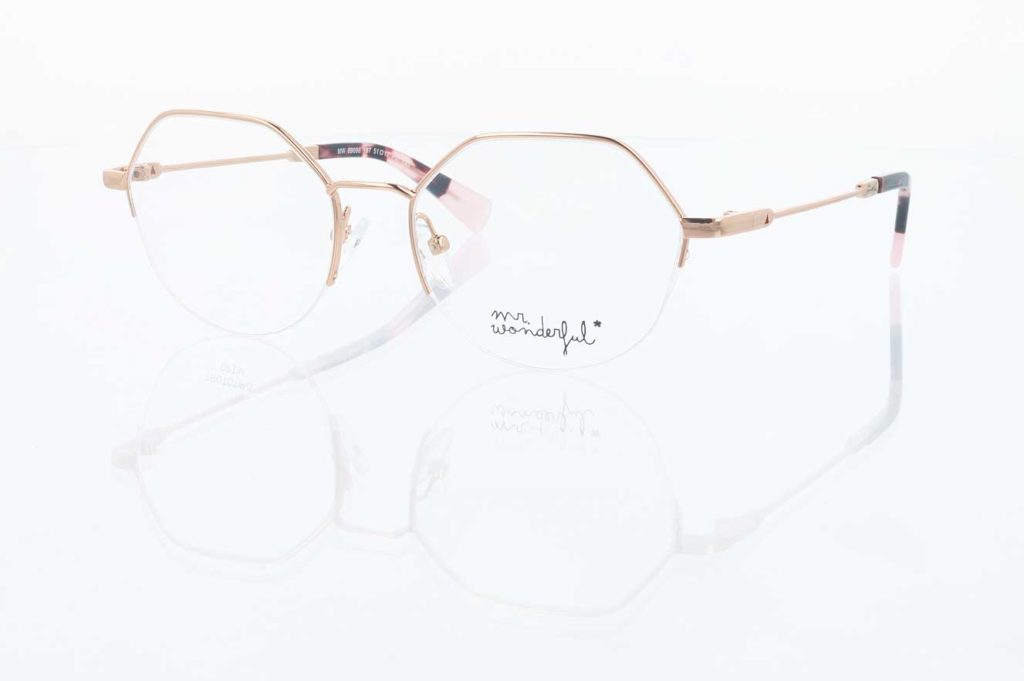 TRENDY
After three seasons, Mr. Wonderful counts with some shapes and structures that define the brand's image. These figures are all defined in the Trendy collection. This is where the action happens. 3 models make this category, one of which combines metal and acetate and two more that are made entirely of metal. Two of these models have a cat-eye structure with a lower bi-front that adds complexity to the rounder, simple look, while the remaining one combines a top front with pointed angles and polygons, plus a nylon rim which surrounds the lens on the bottom half.